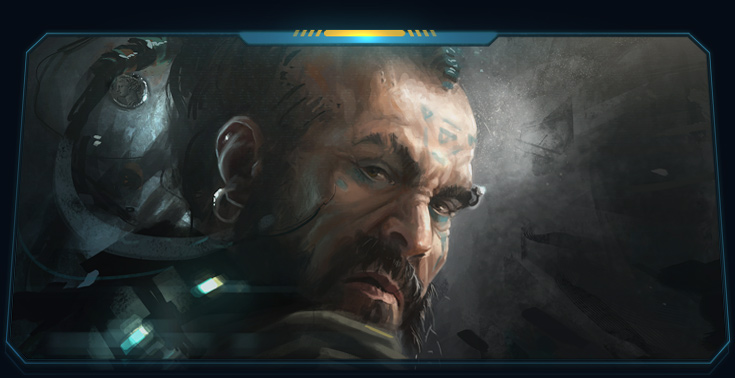 Q: Why is it called Novus Aeterno and what does it mean?
A: Novus Aeterno is Latin for "new beginning of time". The time of the old empires has ended and the start of the game is the beginning of new empires, stories and experiences.
Q: What is an MMORTS?
A: MMORTS stands for Massively Multiplayer Online Real Time Strategy. An MMO is a multiplayer video game which allows hundreds, even thousands of players to play simultaneously. Due to the amount of players, MMOs are played online and feature at least one persistent world containing all the players. Novus Aeterno takes elements of current day MMOs and combines them with a unique RTS experience to bring players a vast and beautiful galaxy wherein they may make friends, defeat enemies, create spanning empires or simply just explore.
Q: Are players able to play against anyone, independent of the server they are on?
A: The entire galaxy of Novus Aeterno will exist on a single global network. Taitale's innovative server architecture will allow all players to connect to every other player in a seamless galaxy without any loading times or server changes.
Q: Will you have Player versus Environment (PvE) content or will the game be Player versus Player (PvP) only?
A: A large part of Novus Aeterno gameplay revolves around PvP. However, PvE will also be included through unique galaxy wide events, which players can participate in. These events will push the main story forward. Galaxy wide events will take place at all times and can be joined whenever a player wishes.
Q: Will there be any achievements in the game?
A: All achievements will be awarded as medals and badges that will appear on your General. These medals are earned through combat, diplomacy and other aspects of your empire. Each General's appearance will also change according to how long the player's capital ship stays alive.
Q: Will Downloadable Content be an additional charge?
A: All future expansions and content updates are mandatory and have no extra charge. All in-game content is accessible to players via in-game means.
Q: How many Characters can I have on my account?
A: Due to the structure of Novus Aeterno; only one character will be allowed per account.
Q: What happens to my empire when I log out?
A: When a player logs out, everything that player has control over will be handed over to an AI. This AI will protect your empire while you are away. Any ships that are destroyed 15 minutes or more after you have logged off will be replaced free of charge when you log back on.