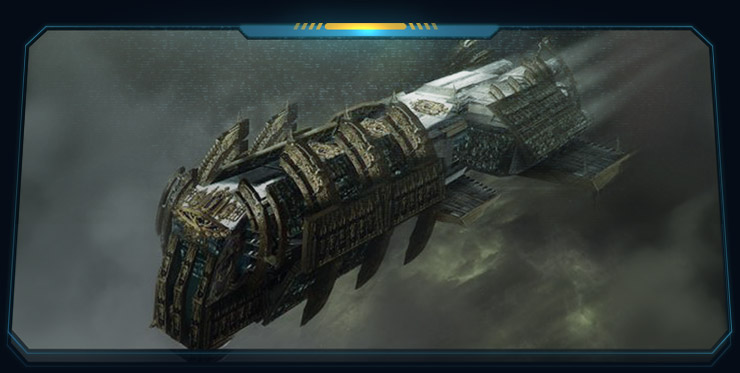 Capital ships are unique vessels with specialized rolls. Each capital ship features distinct play styles and can turn the tide of almost any battle.
Each player will only be able to have a single capital ship deployed at one time but will be allowed to build and store as many capital ships as they want. Capital ships can be changed by docking the active capital ship at a player's Fortress world; once the ship has docked the player can deploy any other capital ship that has been constructed.
Capital ships are race specific but foreign ship may be constructed if the correct technology has been researched. Players permanently unlock capital ship designs using in game resources. Capital ships may only be built using in-game resources and require a good economical backbone.