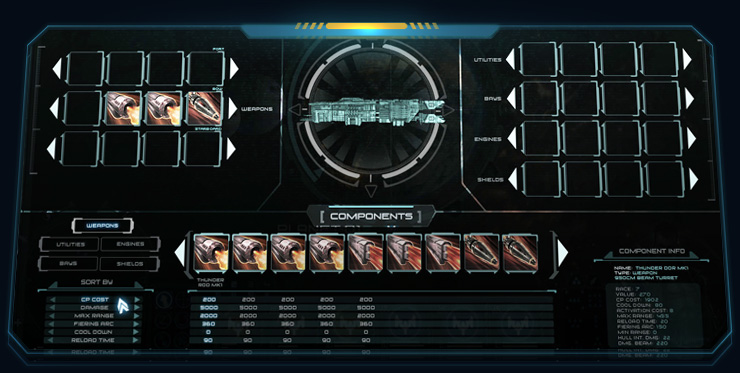 Due to the fact that all units in Novus Æterno are built and customized from the ground up, the game implements a form of Command Points based on the value of each ship owned by the player. Each player starts with the same amount of Command Point (CP) Capacity.
Every component of every single ship in a player's fleet has a number of CP allocated to it. The better the component, the higher the CP value. Ships made from mainly high CP value components will take up more CP capacity, decreasing the amount of ships the player can create; in contrast, low CP value ships can be produced in larger numbers.
A balance between the amount of ships owned by the player and the amount of CP spent on each ship is extremely important. This formula required players to decide what is more important to them; swarm tactics or brute force.
As a player expands his or her empire, the ability to protect ones borders becomes a difficult challenge. Players can increase their empires but their CP capacity will always stay the same. Spread your fleet to thin and you could find enemies walking through the gaps in your defences.